Here are a few dialogues between people at Sapporo Station.
JR Hokkaido is the company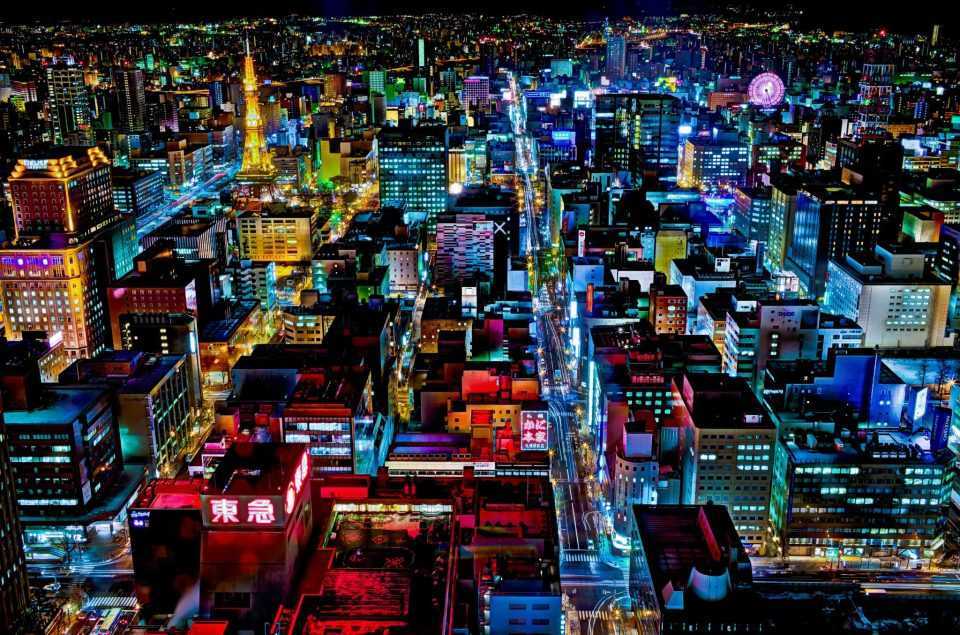 Where is Stella Place?
A: Excuse me. Where is Stella Place?
B: It's just over there.
A: Okay. Thank you.
Buying a ticket
A: Excuse me. How much is a ticket to Otaru station?
B: There are 3 stations there. Where do you want to go in Otaru?
A: I want to see the canal.
B: Okay. Catch a train to the final stop in Otaru. The ticket is 640 yen. But make sure you don't get off at Otaru Minami or Otaru-chikko.
About Sapporo Station
Address: 4 Chome Kita 6 Jonishi, Kita Ward, Sapporo, Hokkaido 060-0806
Opened: November 28, 1880
Station Code: 01
Japan's train stations can be confusing. For example, JR Tokyo, JR Shinjuku, and JR Ueno are enormous maze-arrays of trains, subways, super ways, escalators, shops, underground passageways, and constantly-flowing crowds. Compared to them, JR Sapporo is a lot easier to use. Even when completely revamped in 2003, and despite serving a city of nearly two million people, JR Sapporo Station managed to remain self-contained and manageable.
Coming from New Chitose Airport, you will disembark on an elevated platform with views of the city facing North and South. It's a pleasant view of the city but follow the crowds downstairs to the main floor. You'll pass by kiosks, shops, and if it's wintertime, Sapporo denizens standing snugly around portable space heaters installed by the station. Winters in Hokkaido are quite cold, and JR Sapporo Station's platforms are of course somewhat exposed to the elements. But not to worry. Keep walking: You'll feel the station sharply warm up by degrees the closer you get to the exit ticket gates, which face East and West.