Looks Like the Cat's
Out of the Bag…
If you've landed here then you have received one of my private business cards, or you've found out I am giving away some of my most closely guarded secrets.
These are the secrets I discovered that I rely on every day in my own career and personal life and that few people know about.
To be honest, I said "NO" at first, because this was just too personal and revealing.
But after a lot of discussion, I realized the techniques would be a huge benefit to people in our community who are looking for help transforming their lives beyond just their relationships with others.
Sapporo Language School AGreatDream
I warmly welcome you to the Sapporo language school AGreatDream website. If you are interested in improving your English skills or you are a beginner that needs help learning Japanese, you can take Japanese and English language lessons at affordable prices, just a short walk away from Sapporo Station.
No sign-up fees.
Classes tailored to suit your learning style or needs.
Flexible scheduling: Choose how many minutes/hours you want lessons before starting.
---
Lesson Rates
Recommended Length of Lesson:
50 minute private lessons
2500 yen
50 minute group lessons
1800 yen per person
20 minute company lessons
600 yen (4 people or more)
See Full List of Lesson Fees >
---
AGreatDream's Team
This website is part of the A4JP Design Group so you get a lot more than just language lessons.
There is an in-house high speed A3 LED scanner, A3 LED color laser printer, textbooks, study materials and 3D printer that uses bio-plastics available for use.
---
What I Can Do For You
I can teach you:
How to speak in English or Japanese.
Effective goal setting techniques.
Ways to improve your public presentations and speeches.
How to set up businesses in Japan or overseas.
Skills for becoming a top-performer in your field, career, or business.
I can also:
Proofread and edit dissertations, manuscripts and essays.
Correct grammatical mistakes made in social networks, like Facebook, LinkedIn and Twitter.
Print resumes, business cards and fliers in-house or through professional printers.
Get results quicker.
---
Location
The office/studio is only 430m from Sapporo Station, just behind Yodobashi Camera.
Room 506, Asahi Plaza Kairakuen, North 6 West 6, 2-1, North Ward, Sapporo.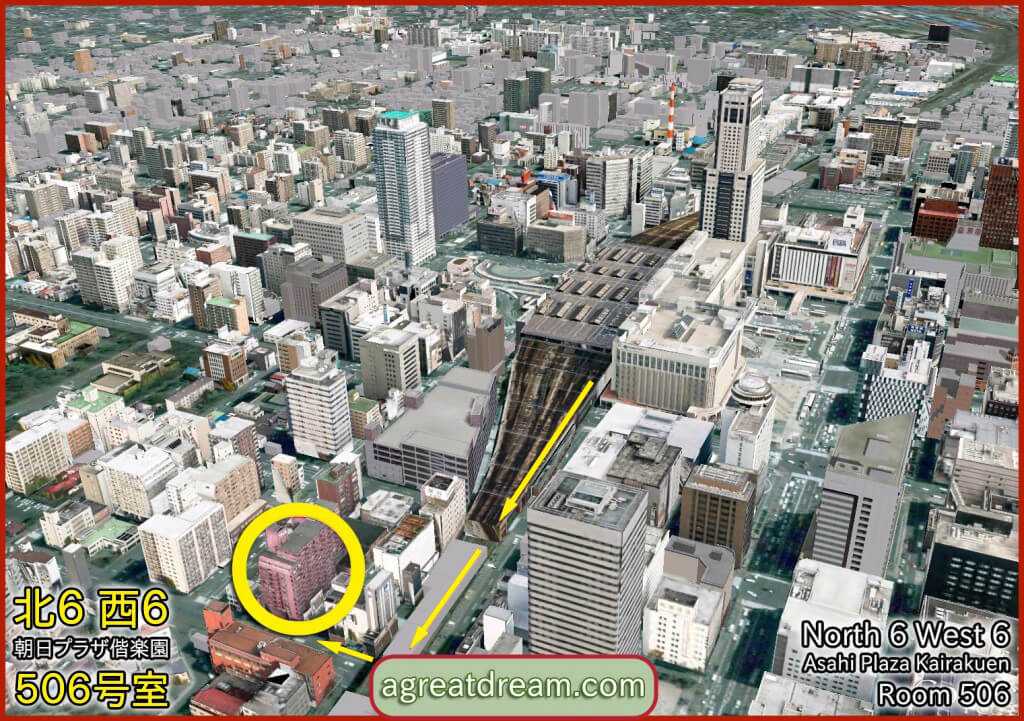 Although almost all of the lessons are taught at this school, for an extra fee, I can teach lessons around Sapporo Station, in selected cafes, at companies or in public spaces. Contact me for more details.