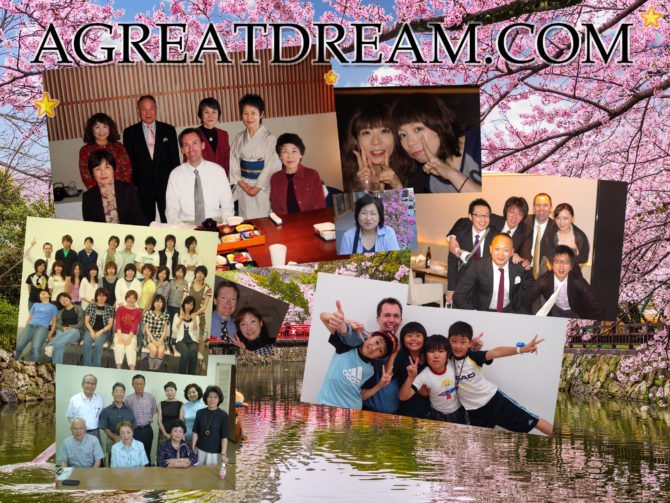 Love English & Languages? We Do!
---
Home >
Great prices: 20 minute group lessons from only 600 yen, 50 minute private lessons from 2600 yen… We help you achieve your language and learning goals. Study to earn more money. Study to improve your career path. Study how to get what you want.
---
Check out all the study pages on this website
Free: Access English and Japanese study resources, quizzes, games etc.
---
You can study a language like Japanese, improve your English communication skills and also help improve your life.
---
Are you putting off a lot of things that you could be doing now? Do you have a lot of unfinished business? Do you need a mentor? We are here to help.
---
Sapporo Eikaiwa & Language School AGreatDream.com
---
Message from the owner:
Hello and welcome to Sapporo Eikaiwa & Language School AGreatDream's website. Most of our site is written in Japanese, as most of our clients/students speak Japanese as a first language. If you have any questions about anything feel free to send us an email any time.
Our main office/SOHO has moved from Housui Susukino, Chuo-ku, Sapporo, Hokkaido, Japan to North 6 West 6 just near Sapporo Station.
If you have any questions regarding employment at the school or you are interested in joining our team, please send us an email with your contact and employment details. We always look there first when we need teachers.
Have a great day and talk to you soon.
Regards,
Glen Charles Rowell
Owner/Teacher
agreatdream.com
---
North Ward, Sapporo, Hokkaido, Japan.