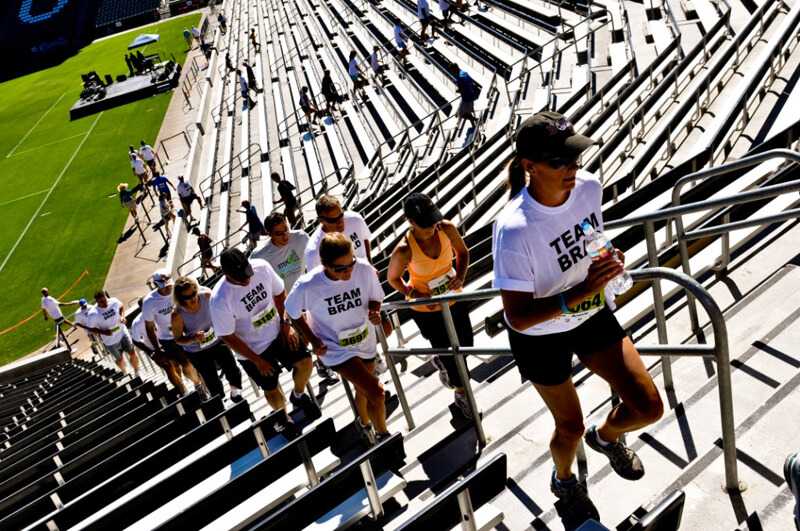 Step Up for Cancer in Colorado
ONE CAUSE, ONE COMMUNITY
Step Up for Cancer in Colorado: Giving a few hours of your day can give years to someone else's life!
Over two years, more than 400 participants have helped raise $215,000 for the local cancer community in Colorado. And last year, one very special yes made a life-saving bone marrow match.
When you Step Up, you're teaming up with the community in the fight against cancer. Take to the stairs at your own pace as you listen to live music. Wander the concourse and learn about cancer prevention, detection, treatment and more from over 40 non-profit cancer organizations. Stop by the kids zone, get a massage or try some yoga. Because no matter how you Step Up, you're speaking up.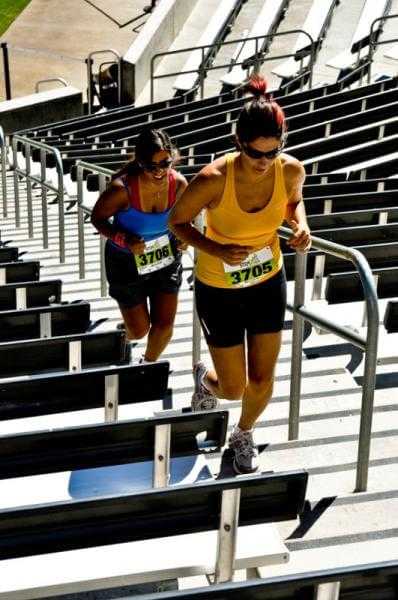 Step Up for Cancer in Colorado: Bright Ideas
---
Why running?
Running improves aerobic fitness, also it is a great way to improve cardiovascular health. Plus, it burns calories and can build strength. There is also a long list of psychological benefits you can gain from this sport, also physical and mental health benefits.
Running makes you happier.
If you work out regularly, you've already discovered it: No matter how good or bad you feel at any given moment, exercise will make you feel better. And it goes beyond just the runner's high —that rush of feel-good hormones known as endocannabinoids. In a 2006, a study published in Medicine & Science in Sports & Exercise, researchers found that even a single bout of exercise, like 30 minutes of walking on a treadmill, could instantly lift the mood of someone suffering from a major depressive order. In a May 2013, study in Medicine & Science in Sports & Exercise in which rats and mice got antidepressant-like effects from running on a wheel, researchers concluded that physical activity was an effective alternative to treating depression.
Even on those days when you have to force yourself out the door, exercise still protects you against anxiety and depression, studies show. Moderate exercise may help people cope with anxiety and stress even after they are done working out, according to a 2012 study published in Medicine and Science in Sports & Exercise. A 2012 study in the Journal of Adolescent Health proved that just 30 minutes of running during the week for three weeks boosted sleep quality, mood, and concentration during the day.
Ever heard someone call running their drug? Well, apparently, it actually is pretty similar. A 2007 study in Physiological Behavior showed that running causes the same kind of neurochemical adaptations in brain reward pathways that also are shared by addictive drugs.