Hokkaido Explorer: If you are in Hokkaido and looking for English travel information check out this new website. It has stories and videos about food, drinks, famous places and people around Hokkaido.
Hokkaido Explorer ・ 北海道エクスプローラー
hokkaidoexplorer.com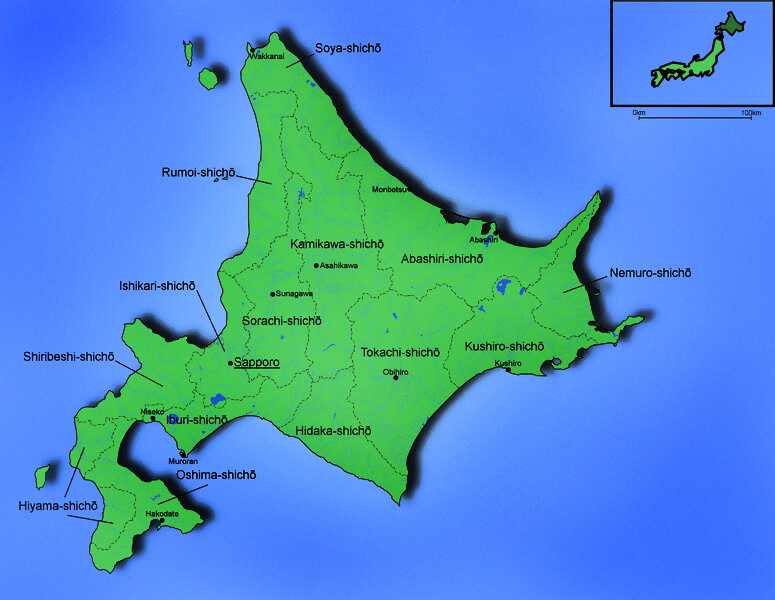 Hokkaido Tour Guide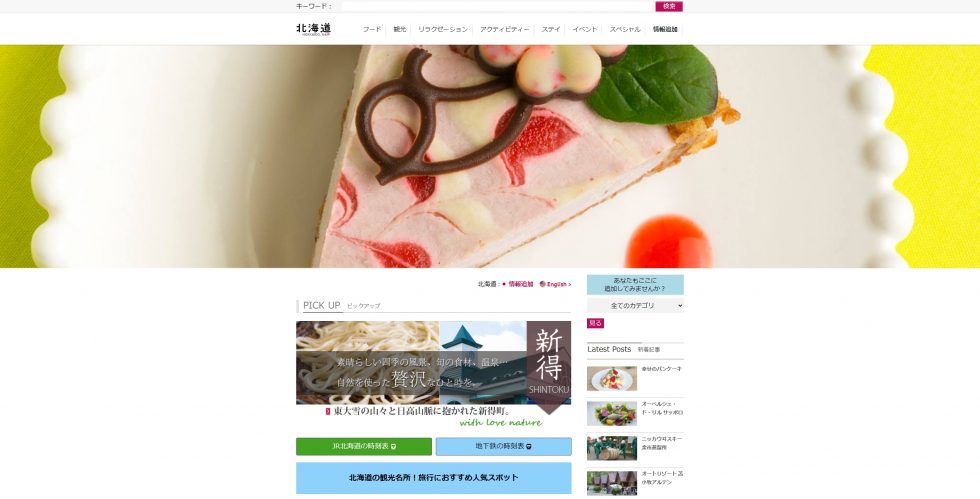 If you are looking for hotels or information on Hokkaido, another website you can check out is https://hokkaido.a4jp.com
It has hotel and event information mainly for East Hokkaido.
---
The North Island
Hokkaido, the northernmost of Japan's main islands, is known for its volcanoes, natural hot springs (onsens) and ski areas. Daisetsuzan National Park is home to steaming, volcanic Mount Asahi. Shikotsu-Tōya National Park contains caldera lakes, geothermal springs and a Mount Fuji look-alike called Mount Yōtei. If you are looking for a popular ski resort you can visit areas like Rusutsu, Furano and Niseko, also smaller ski areas like Onze and Bunkei too.
Hokkaido Explorer
Area: 83,450 km²
Weather: 0°C, Wind NW at 6 m/s, 77% Humidity
Population of Hokkaido: 5,381,733 (Oct 1st, 2015, Census)
Older Population of Hokkaido: 5.474 million (Mar 31, 2012, Wiki), 5,506,419 (Oct 1st, 2010, Census)…
Capital: Sapporo
Peak: Asahi-dake
Formerly known as Ezo, Yezo, Yeso…
It ranks first in national production of agricultural products: including beef, corn, wheat, soybeans, potatoes, sugar beet, onions, pumpkins, and raw milk. Hokkaido also accounts for 22% of Japan's forests with a sizable timber industry.
Japan's coldest region, Hokkaido has relatively cool summers and icy/snowy winters. Snowfall varies widely from as much as 11 meters (400 in) on the mountains adjacent to the Sea of Japan down to around 1.8 meters (71 in) on the Pacific coast.
Education
Hokkaido has 37 universities (7 national, 5 local public, and 25 private universities), 34 junior colleges, and 5 colleges of technology (4 national and 1 local public colleges).
Colleges and Universities: Hokkaido University, Hokkai Gakuen University, Hokkaido University of Science, Hokkaido University of Education, Sapporo Medical University, Health Sciences University of Hokkaido…
Population of Japan: 126,476,461 (Oct 1st, 2020, Census)